VARECS Partners Limited is a boutique investment firm in Tokyo with over 10 years of experience making long-term investments in undervalued small- and mid-size public companies in Japan. VARECS focuses on delivering absolute returns to investors over time, while preserving their capital by sticking to a value investment discipline.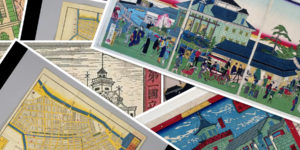 INVESTMENT PHILOSOPHY
Our investment goal is preserving and compounding our clients' capital over the long term. It leads us to:
QUALITY-VALUE INVESTING
We believe the best way to achieve our investment goal is investing in high-quality businesses at a price we believe offers a significant discount to intrinsic value. We define a high-quality business as one that maintains above-average profitability throughout the economic cycle and where the business is expected to grow over the years. We often find dominant players in niche markets fit this profile. By owning these businesses for the long-term, we frequently experience both elimination of the valuation discount and intrinsic value growth as the size of the business and profits increase. We prefer to own these companies as long as we maintain confidence they are not grossly over-priced and the intrinsic value will continue to compound.
THE OPPORTUNITY IN JAPANESE SMALL CAPS
Quality businesses usually trade at premium valuations in most developed equity markets. However, we believe the Japanese small cap market is one of the few markets which uniquely offers investors attractive valuations for such businesses.
Source: http://www.varecs.com/en/home/